But first let us talk about God . . .
About God
God is the creator of Heaven and Earth.  He is the beginning, he is the end and he is everything in between.  He is all knowing and always present.  He is love, and he is power. He is everything good.  He is light, and he is truth. He is the great I am.
We often get confused about who God really is.  This is because we try to explain who God is.  But you see, even in our explanation we limit the power of who he is.  Our explanations of vernacular equations are subject to infinite flaws because of our limited understanding of our own interpretations.  We simply do not, at this current time, due to our limited vision and lack of mind capacity, understand who he is.  
God is, who he is.
We must stop trying to put God in a box.  Instead we have to realize that we are constantly growing and learning about him through study, meditation, and prayer.  No matter how much we think we know, there is always more to learn.  Part of my purpose is to guide people into a relationship with him so they begin to live purpose filled lives.  I know that God is amazingly awesome and for this reason he has my full and devote attention and dedication.    
My prayer is that you use the information here to find out more about him and start developing a personal relationship with him yourself.  The word of God holds the secrets that will further guide us to knowing who he really is.
This is an article that I found that better explains the importance of a relationship with God.  Check it out.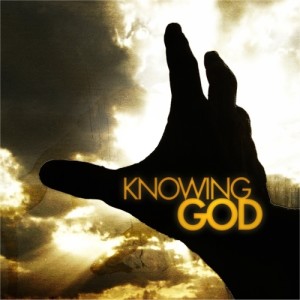 This is a story about my journey to find my purpose.
July 2016
Hello, my name is Tamorra Goldsboro.  Many know me as Marie, and my students know me as Ms. G.
It has taken me a few weeks to come up with exactly what I would like to say about myself on this website.  This is definitely a brand new venture that I have decided to jump into.  I am a bundle of emotions; excited, nervous, and fearful, amongst many others.  However, I have a vision, and I know that if I fail to go after it, then I fail my Lord and Savior Jesus Christ.  My heart has directed me to step out on faith and move towards my brand new future.
I fundamentally believe in my heart that God has giving me the gift of teaching.  When I was a little girl I lined up my stuffed animals, I taught them, and I graded their papers. They were such wonderful students and that was because I was such a marvelous teacher!  In high school, I developed a growing interest in art and music.  This passion followed me into college where I decided to marry my two loves and become an art teacher.  After I graduated,  I couldn't  find an art teaching job, so I taught preschool for five years.  Eventually, still pursuing my dream, I became a visual art teacher for a public school, I taught for 4 years.  Unfortunately for me, laws were soon to change in New Jersey,  I did not receive my tenure after working my first three years, resulting in receiving a non renewal letter for the upcoming 2016-2017 school year.   In short,  I no longer have the security of a salaried job to pay my bills, to pay my mortgage, or to pay the health insurance needed to cover my three young children.  But what I do have is a passion for the word of God and for art.  I also have a firm foundation in the pedagogy of teaching, receiving my bachelors in Art Education from Temple University and my Masters in the Art of Teaching from Montclair State University.  I also have an understanding that I am worth more than large class sizes, overwhelming paperwork, and an incomprehensible workload that doesn't afford me the time to be creative.  Conclusively, I know that my God will make a way out of no way.   I believe God has afforded me the opportunity to receive an education not only for myself but to use it for his glory and for his purpose.  Hence, the title of this blog and website: "Art Teacher 4 Purpose."
My purpose, my mission, and my vision is to continue to teach young minds; help them to find their purpose and use their purpose to please God.  I will do this by expanding their creative minds, constantly encouraging them to think, to dream, and to have vision.  I want them to be able to envision their hopes, their dreams, and their desires.  I will help them to do this through art making.  So then one day they would be able to "Jump" as I did, into their purpose.
So now you know a little bit more about me and my journey to fulfill my purpose.  It is important to note that I am an advocate for creative thinking and therefore an advocate for the visual and performing arts.  I consider myself an artist, my medium being acrylic paint right now.  My art  at this current time is something I use for myself to escape.  For those who can; continue to pray for me, that I grow in my art making ability and that God blesses that business in the near future.  Meanwhile, please follow me on social media and remember that you also have a purpose.  God bless you and God keep you.
If you want to know more about me and why my name is spelled two different ways, then hit me up on my contacts page, send me a message and I will tell you all about it.
-Tamorra